This is the design for the new American embassy in London
: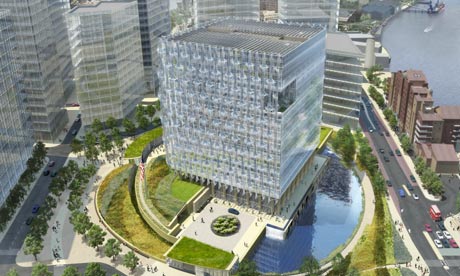 A wet moat on one side, a dry moat on the other side. It appears that it almost has castellations along the roof. Will they run gas lines up to the roof for boiling the oil to be poured onto besiegers?
Welcome to the American Embassy. Abandon All Hope, Ye Who Enter Here.
UPDATE: Kenneth is right: The damn thing looks like a miniature
Borg Cube
.
UPDATE II: The
Armchair Generalist
has some thoughts. The links at the bottom of his post are worth clicking through.
(H/T)