A Georgia official faced swift backlash for pinning a shooting rampage that left eight dead at three Atlanta-area spas on a "very bad day" for the alleged gunman.
...
In a press conference Wednesday morning, Capt. Jay Baker, a spokesperson for the Cherokee Sheriff's Office, said [the Asswipe of Atlanta] was taken into custody "without incident" and described having "a bad day" as part of the suspect's mindset.

Baker said the [Asswipe] "understood the gravity of [his crime]. And he was pretty much fed up, had been kind of at the end of his rope, and yesterday was a really bad day for him, and this is what he did."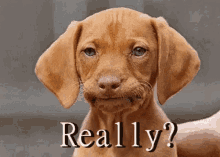 What about, you know, the eight people that Asswipe shot dead, Capt. Baker? You think that maybe their day wasn't exactly stellar? "How was your day, dear?" "I got shot dead."
So this Asswipe is claiming that he had a sex addition and that his remedy was to try and kill every (presumed) sex worker that he could find? And almost all of the people that he murdered happened to be Asian, all but one passer-by was femaie and there's not a racial or sexual component to this, says the cops?
It's pretty common knowledge that, as far as many cops are concerned, sex workers are disposable people. That attitude was on full display in Cherokee County.
*
Even though
there was no evidence that the workers at those massage parlors were sex workers
. That didn't seem to matter to that murdering Asswipe, or, for that matter, to the cops.
I'll bet that they won't execute this Asswipe, even though murder is a capital crime in Georgia. That's another little bit of racism that'sbaked into the process: White dudes who kill people of color arely get fried for their crimes.
___________________________
* And isn't it nice that they named the county to remember the people whom they force-marched 1,500 miles to the west?